Defence of Human Rights & Public Service Trust Pakistan
Unite Loved-ones
No illegal Arrests & Tortures
The menace of enforced disappearances started in Pakistan with the advent of the second decade of the twenty first century. Thousands went missing under the reign of war on terror but not much was known until Defence of Human Rights Pakistan was founded after the abduction and enforced disappearance of my husband, Mr. Masood Janjua, and his friend Faisal on July 30, 2005.  
The journey began when the supporters from all walks of life and volunteers in acute crises decided to stand and struggle for the sake of respect for human rights, civil liberties, and truth and justice for all the disappeared of Pakistan. 
Being a victim of enforced disappearance, I knew the horrors of every human rights violation too well. Therefore, I considered it my duty to hold the hand of every oppressed and aggrieved victim in this sacred struggle. Together with the victims' families and supporters of human rights, we laid the foundations of Defence of Human Rights Pakistan. We decided not to give up hope or struggle at the face of even the worst kind of atrocities and human rights violations which would come across. 
Since that day, this platform has been growing and achieving milestones of success over the years. Its members and supporters gained strength, engaged in advocacy, campaign and lobbying with increased zest and zeal. Defence of Human Rights grew out of many adversities yet survived because of its resilient members fighting against human rights violations.
Defence of Human Rights resolved to never look back and serve the cause of humanity no matter what. The hard work and dedication of the resilient members working for the mission, vision and goal of Defence of Human Rights is bringing about a positive change in the vastly changing modern day world. 
"Blessed are those who have found the golden path of struggle; they never get old, they never get tired and they never lose hope". Amina Masood Janjua
Campaign & Action
Defence Of Human Rights best practice is to campaign and take action in regard to the cases of enforced disappearances, and other human rights issues. The campaign & action involves protests, road shows, press conferences, rallies, awareness camps & seminars.
Psycho- social support
Defence of Human Rights provides Psycho-social services to the victims of enforced disappearances, torture & prisoners. Most of the victims start to suffer from mental illnesses ( Post Traumatic Stress Disorder) and physical ailments after the disappearance of their loved ones. In such cases, we provide the victims with therapy and medical treatment. 
Advocacy & lobbying
Defence of Human Rights lobbies & advocates towards policy recommendations to parliamentarians, politicians, civil society organizations, human rights organizations regarding the issue of enforced disappearances & other human rights issues.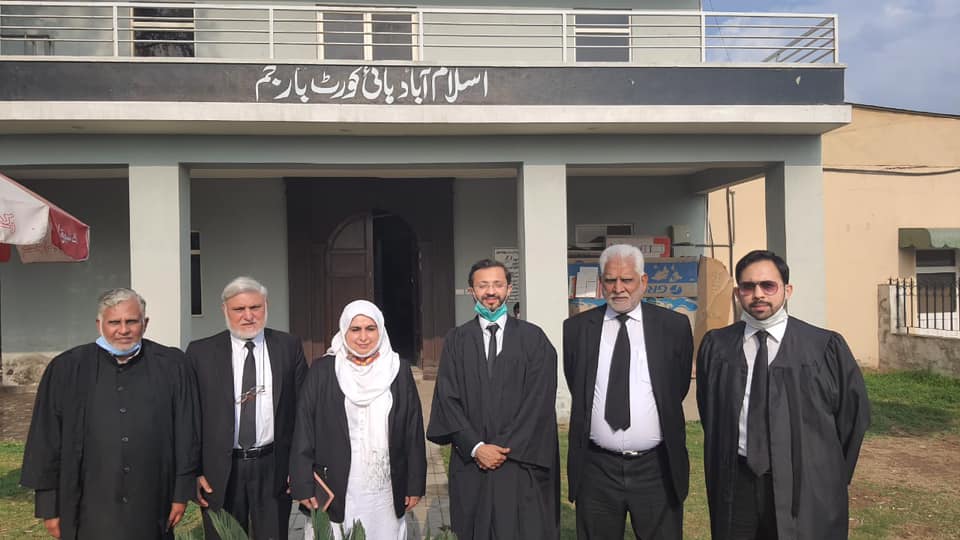 Legal support
Defence of Human Rights provides legal support to the victims of enforced disappearances, arbitrary detentions, prisoners & torture victims; in the form of filing cases in Supreme Court, Habeas Corpus petitions in High Courts & Human Rights cell of Supreme Court, and also filing cases in the Commission of inquiry on Enforced Disappearances.
"No arts; no letters; no society; and which is worst of all, continual fear and danger of violent death; and the life
Sovereign states in this modern world, due to their own interests, sign and ratify several international treaties and conventions. Most of these
"When I look back and realize that 16 years have passed since Masood's disappearance, my nerves shatter, and the intensity of the